Organisation Structure:
Background - Birth of SD-SEED | Trustees | Governing Board & Advisory Committee | Taluka Co-ordinators
In order to maintain and manage Programs of this scale, a proper organization structure and manpower involvement is required.
Our organization structure is as follows: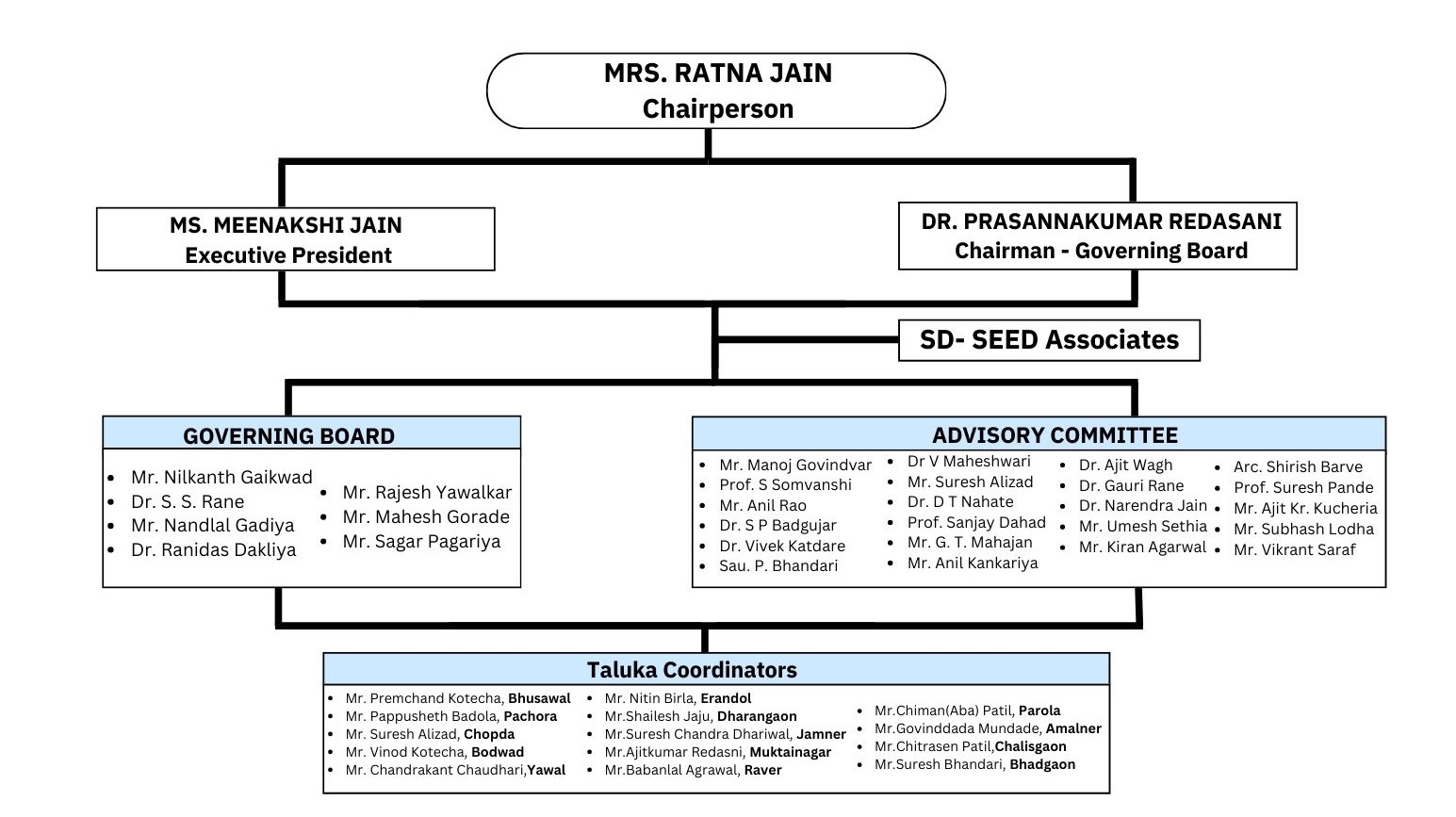 The Governing Board & Advisory Committee members handle various activities, such as creating awareness for the Scholarship Program, scrutiny and screening of application, Career Counseling, Program Management and Research. They personally drive the activity and are ably assisted by Taluka Co-ordinators, SD-SEED Associates and Beneficiary Volunteers.
The Taluka Co-ordinators are citizens of the District, who believe in our vision and have come forward to promote this noble cause of education and employability
The SD-SEED Associates are committed to ensure that programs are administered successfully. In addition, they conduct awareness programs, carry out research about education levels and aspiration of the students as well as map socio – educational status of the district.
The Beneficiary Volunteers are Beneficiaries, who self-volunteer to help out with various programs. This is an important link between SD-SEED and students as the Beneficiaries can influence their peers and colleagues. It also inculcates a sense of responsibility and ownership towards the Organization and Programs.
Background - Birth of SD-SEED | Trustees | Governing Board & Advisory Committee | Taluka Co-ordinators